Change your colors
& Change your mood
Sipora Aguia Jewelry is fully customizable jewelry with various options to change colors in all kinds of different pieces. Our brand was created in 2009 by the designer who inspired the name of the brand itself, Sipora Aguia. She quickly found a concept that made it stand out from all other brands. A playful concept with more than 150 available colors, textures, and 6 sphere sizes to mix and match. Each piece is unique, and versatile, changing according to your mood. All of the jewelry is handcrafted in 925 silver or 2-micron gold plated ensuring top quality products. 
In the same year the brand was first started in 2009, Sipora Aguia Jewelry presented its first collection in the prestigious «cream» space «Bijhorca, eclat de mode» in Paris. Its unique style and concept caught the attention of many and left a persisting interest in the brand for years ahead. Today the brand is presented every year at fashion week at «Premiere Classe Tuileries» and is distributed in stores in several countries.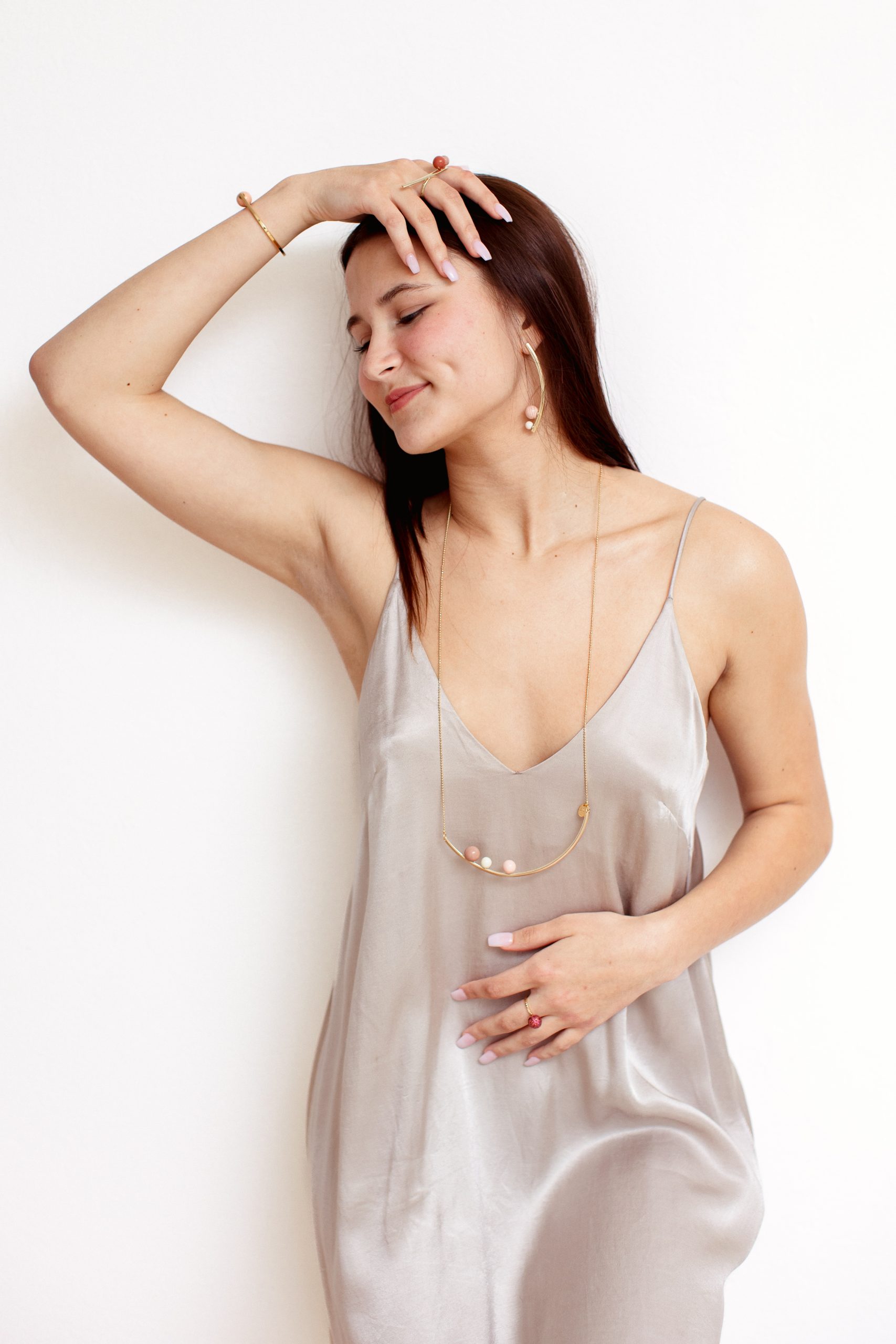 The creative process starts with her environment. From travels to simply observing colors and materials in her day-to-day life, Sipora finds inspiration that evokes emotions reflected in her unique style incorporating different cultures, ideas, shapes, themes, and more. Her love and passion for art and fashion are clearly portrayed in her work representing her personality and visions.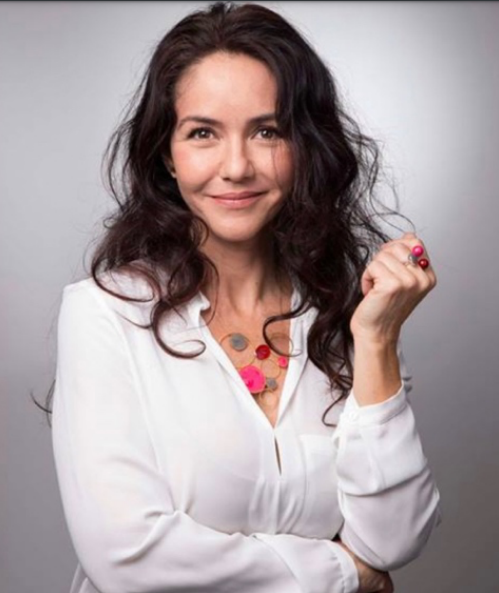 Sipora Aguia is the Franco-Colombian designer who brings our brand to life. Zipi, as her friends call her, majored in industrial design from Pontificia Universidad Javeriana located in Bogota, Colombia. From there, Sipora quickly set out to travel the world. 
All the countries Sipora visited resonated with her and inspired her to create her own style from various cultures and trends. Not one country defines Sipora but all cultures can be found in her creations. 
An important inspiration found in her style is the elegance of Parisian Haute Couture, which she learned from Mr. Yves Saint Laurent, who she worked for while in France mixed with her ability to play around with different colors and ranges rooted in her Colombian essence. 
What they say about us in the media